In this section:
WHODrug  •  VigiBase  •  VigiLyze  •  VigiFlow  •  Additional statistics from VigiBase
Combining comprehensive drug information and powerful analytical tools, WHODrug Global is the world's most widely used drug dictionary. In September 2019 a
Chinese language version of WHODrug Global was launched
; updates continued during the year, and it was integrated into the WHODrug Insight search tool. In May 2020 the Chinese Center for Drug Evaluation issued a draft guidance on the submission of clinical trial data; WHODrug Global Chinese is compliant with the CDISC SDTM standard. WHODrug Global Chinese is also available as both fixed width text files and in .csv format.
More progress was made with the automated coding tool
WHODrug Koda
. WHODrug Koda supports the drug coding process by effectively providing both drug name coding and ATC coding. The ATC selection model for WHODrug Koda was further refined in March 2020, to make the selection of ATC codes even more specific in scenarios with two or more similar ATC codes. 
Every day, some
20,000 searches were made in WHODrug Insight
, the most common being for drug names, and improvements have been made to speed these up. WHODrug Insight was further enhanced with a new algorithm, highlighting the most commonly sought drug names.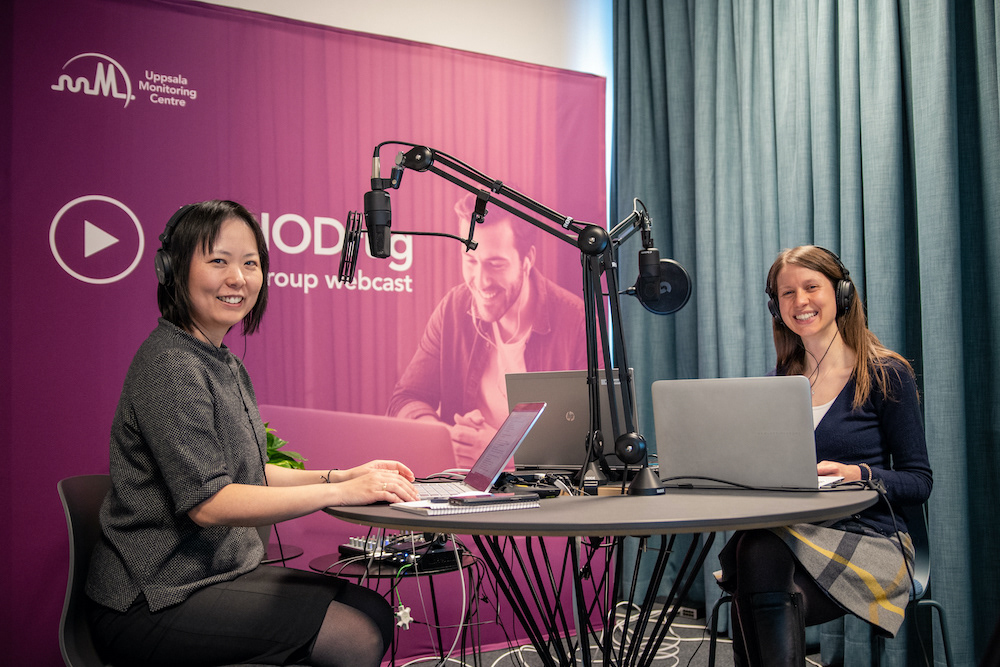 With face-to-face meetings put on hold due to the COVID-19 pandemic, WHODrug User Group meetings moved online. The first
webcast
aired in April 2020 and replaced the meeting in Amsterdam. WHODrug webinars also continued apace. And a video produced in-house featuring the WHODrug team showed how it
collects, validates and classifies drug information
from multiple international sources.
VigiBase is the WHO global database of individual case safety reports (ICSRs)
. It is the largest database of its kind in the world and contains reports of suspected adverse effects of medicines. Member countries of the WHO Programme for International Drug Monitoring have been submitting reports since 1968. The number of ICSRs in VigiBase
increased from 20 million to almost 23 million
at year end. The number of ICSRs in VigiBase from low- and middle-income countries was
3,156,136
and now constitutes 13.8% of all ICSRs in the database.
Of the 140 full member countries, 134 submit reports in
ICH E2B
format, of which 104 were compliant with the latest version of
E2B(R3)
, and 30 used
E2B(R2)
; in comparison with 14 in our last report, there are now only 6 countries using other formats for ICSR transmission.
UMC has a dedicated support team helping organisations apply best practices for VigiFlow and VigiLyze to national pharmacovigilance processes and regulations. As the tools are intended to work alongside local processes, there is no one-size-fits-all solution; they have to be adapted to the specific setting, at a distance, via web-based teleconferences and webinars. Web-based, accessible and user-friendly, VigiLyze has become an information hub as well as a search and analysis tool during COVID-19.

We know VigiFlow is a valuable tool in the day-to-day work of an increasing number of national pharmacovigilance centres globally. The project of switching all VigiFlow users from an older version to a brand new, updated version focused our support activities this year. Our small

Products Support team
was

able to w

ork with all countries using VigiFlow, supporting their transition and training, and guiding the ICSR data migration together with our IT developers.
Today more than 90 countries are using the new version of VigiFlow, and we can look back on an intense process where a clear focus and close collaboration with national centres and several UMC teams proved to be success factors. We are now looking forward to the next phase of that journey, refining our support tools together with our partners worldwide.
Theres

e Lundin
Pharmacovigilance Officer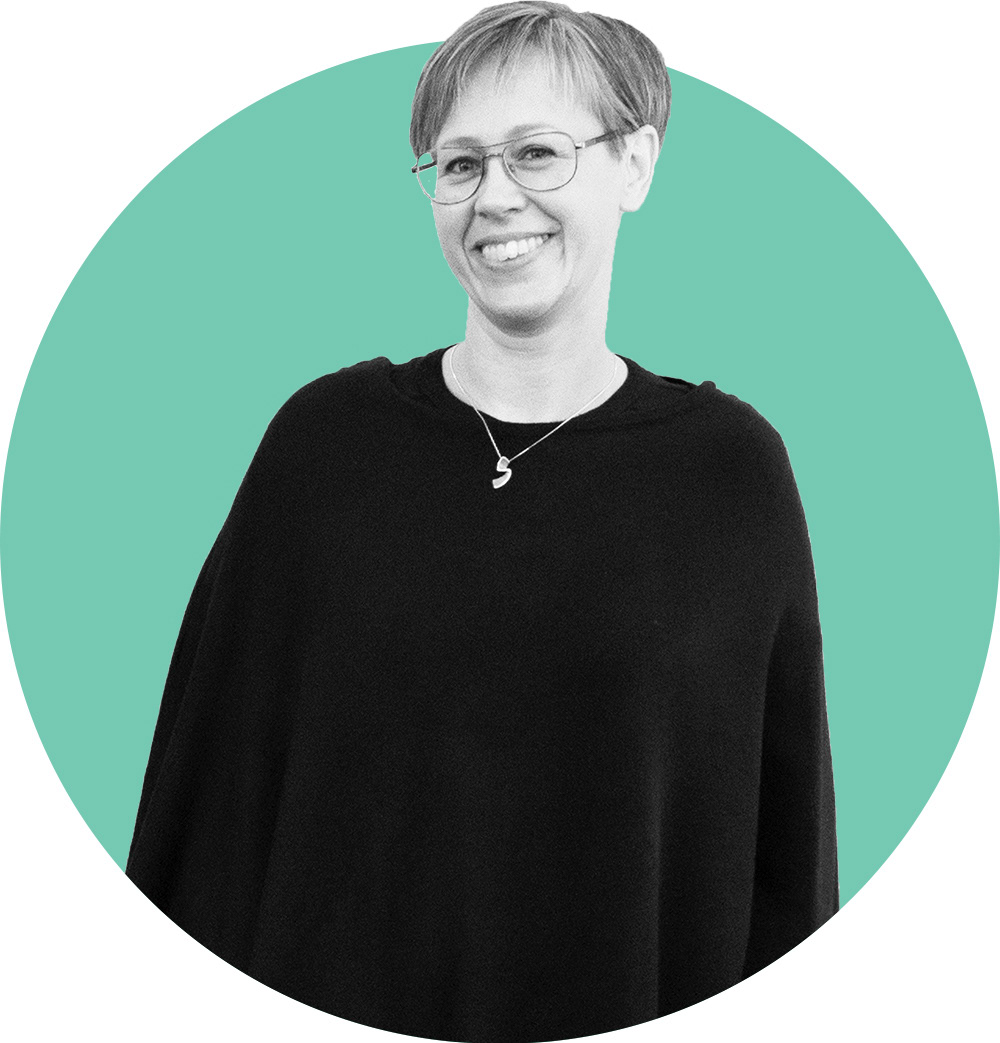 UMC further developed VigiFlow into a system that supports the day-to-day pharmacovigilance work at national and regional pharmacovigilance centres. Compliance with the latest international standards and improved functionality were needed, and in early June 2020 all countries were moved to the new version of VigiFlow. The migration from the old to the new system was a major undertaking and saw centres work closely with UMC to "clean up" their data to upgrade it to the latest international standards. This was all done to a tight time frame to avoid any disruption. Of the 170 members in the WHO programme, over 90 used VigiFlow either wholly or as part of their pharmacovigilance system at year end.
Regulatory obligations on market authorisation holders can be facilitated by importing digitised ICSRs into VigiFlow. Work began on an additional eReporting service for domestic and international pharma industry to submit data to national centres using VigiFlow, with launch planned for Q2 2021.

With an increasing number of pharmaceutical products being developed for the international market, the National Regulatory Authorities (NRAs) that use VigiFlow as their pharmacovigilance database have highlighted the importance of improving the efficiency of ADR reporting from the pharma industry. UMC is always looking for new solutions and has developed an e-reporting tool that allows big and small pharma companies to submit reports directly and securely to NRAs via VigiFlow, reducing the workload for both parties and making the process more efficient. Industry e-reporting is already being tested in six countries – Brazil, Colombia, Mexico, Morocco, the Philippines and South Africa – and it should be ready for other countries

in Q2

2021

. It's been an interesting challenge to coordinate the efforts of UMC's developers, the pilot countries and industry. We've had great feedback and all of us involved are very excited about the results so far, as this represents the transition to full electronic reporting according to the international ICH E2B(R3) standard, more efficient processes – and of course better medicines safety.
Salvador A

lvara

do López
Pharmacovigilance Officer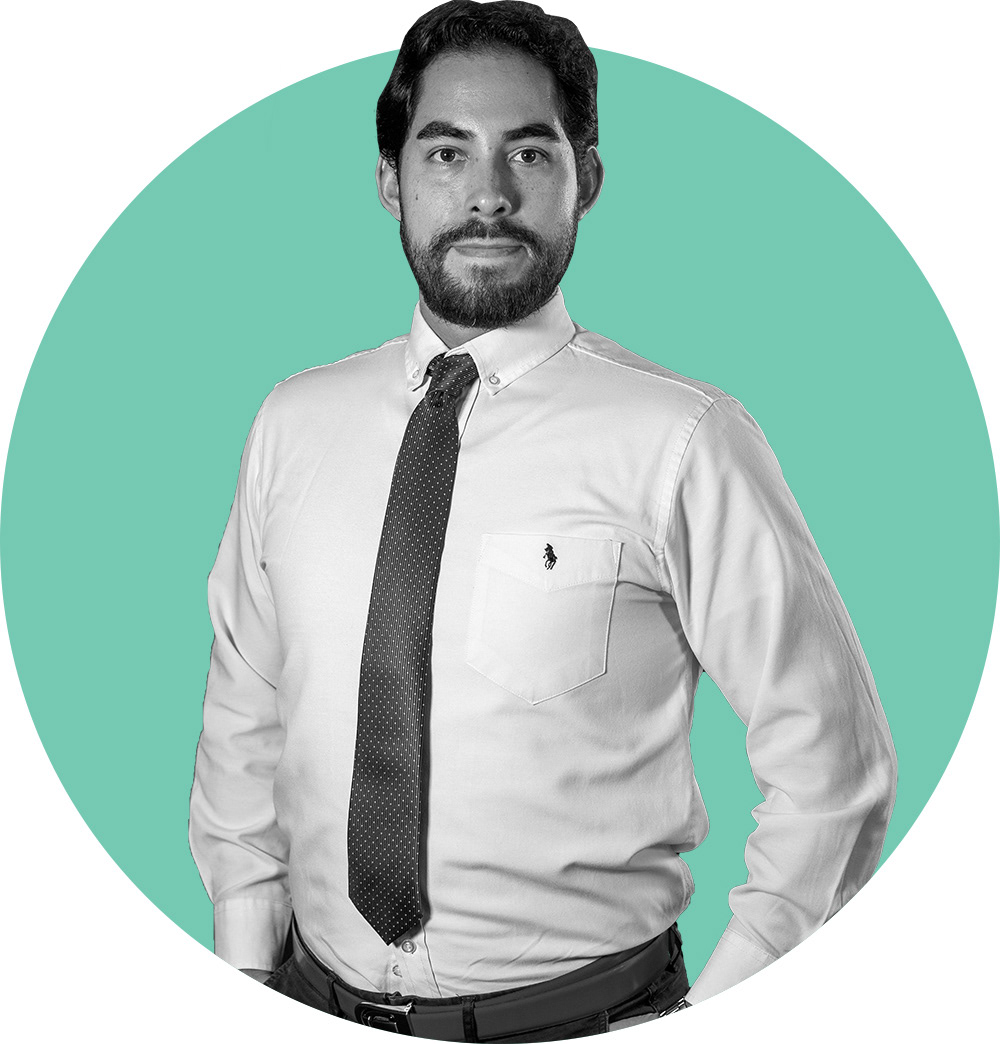 Additional statistics from VigiBase
Country distribution for ICSRs received over the year
Country distribution in VigiBase for ICSRs receiv
ed during the past 12 mo
nths, as of 30 June 2020
ICSRs per million inhabitants
ICSRs received in VigiBase 2015-2020 (average to compensate for year-to-year fluctuations)
Number of countries submitting ICSRs in VigiBase, by quarter
Frequent submissions of new ICSRs are critical to detect signals and take appropriate action at an early stage. 121 countries (73% of all member countries, including full and associate) have shared data in VigiBase at least once over the past year, 81 of which shared data quarterly.
Time since last submission
Member countries are expected to submit ICSRs to UMC on a regular basis; preferably
more than once a month
, but
at least every quarter
. Countries distributed according to time elapsed since last submission of ICSRs to VigiBase, as of 30 June 2019. 59% of the member countries shared ICSRs with the WHO programme on the last quarter.